Für die Bandbesetzung von Campfire Jukebox holten sich die beiden versierten Frontmänner Tomcat und Georgetown Unterstützung von Kontrabass und Schlagzeug. Die Musik der vier geht direkt in die Beine, wenn Elaine am Bass den Groove und Clyde mit Sticks den Rhythmus angibt. Mitreissende songs im unverwechselbaren Urban Folk Style.

Tomcat kann alles auf der Gitarre spielen, auch das, was an der Uni nicht unterrichtet wird. Neben einzigartigen Kompositionen ist er mit seinem Spiel prägend für die ganze Band.
Georgetown hat Gitarre im Inland und Ausland studiert, aber das ist nicht wichtig, denn das besondere an seiner Musik ist die einfallsreiche Kombination von Lyrik und Harmonik.
Elaine Quinta – Double Bass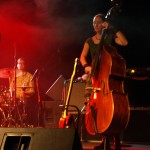 Elaine Quinta steht quasi seit ihrem ersten Lebensjahr auf Berliner Bühnen und bringt jede Menge Erfahrung und Groove mit. Diesen Bass muss man gehört haben.
Clyde Rimshot – Drums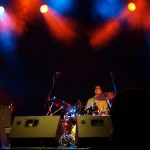 Clyde Rimshot hat nach seinem Schlagzeugstudium in Berlin eine Heimat gefunden und sich seitdem bis zum Herzen der Stadt vorgetrommelt. Versuch mal, dich nicht zu diesem Beat zu bewegen – keine Chance!
Reinhören:

The band line-up of Campfire Jukebox includes double bass and drums. The four musicians from Berlin play highly energetic music that make you wanna dance almost instantly. Stirring songs in unmistakeable Urban Folk Style.

Tomcat is well trained in all guitar styles. He even plays the stuff they won't teach at the university.
Georgetown studied guitar in Germany and abroad, but what really matters are his unique songwriting skills.
Elaine Quinta – Double Bass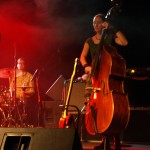 Elaine Quinta was born for the stage. She carries a whole load of experience and groove inside her double bass.
Clyde Rimshot – Drums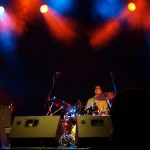 Clyde Rimshot settled down in Berlin after studying drums. When he starts to swirl the sticks, try not to move to his beat – no chance!
                            Take a listen: